Best Medical Specialist in Lahore Pakistan
Dr Fahad Aman Khan is the best Gastroenterologist and Medical Specialist in Lahore Pakistan, working as Senior Consultant and Assistant Professor at Medical and Gastroenterology Department, Allama Iqbal Medical College and Jinnah hospital Lahore. He performs private practice at Hameeda Memorial hospital, Valancia Town Lahore.
Call or Whatsapp: 0333-4344400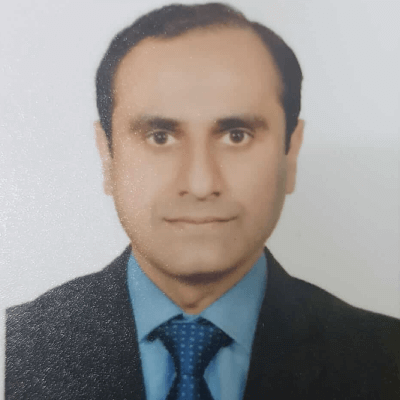 Why to Go for Best Gastroenterologist and Best Medical Specialist in Lahore Pakistan
Dr. Fahad has done FCPS (Medicine), Fellow Gastroenterology from CPSP. He is one of few doctors who has been Qualified and proven his skills in Pakistan.
Dr. Fahad khan has been working in the field of Gastroenterology and Medicine for 14 years and has gained wide exposure in Pakistan. During these years of experience, he has performed extensive Diagnostic and Therapeutic Endoscopies and Colonoscopies in state of art centers. He has performed more than 2500 procedures in different state of the art centers.
Why to Choose BestCare Clinic for Best Gastroenterolgist and Physician Lahore Pakistan
BestCare Clinic is state of the art facility with the latest technology professionally trained staff. The clinic will always welcome you and will take care of all your needs. And will give you a customized treatment which is best for you.
Our Medical Specialist and Gastroenterologist Dr. Fahad is a qualified physician and with 14 years of experience in gastroenterology and in the field of medicine in Lahore. He is among the top 10 Gastroenterologists in Pakistan. He has done thousands of endoscopic procedures with satisfied customers in Lahore Pakistan & if you need best ENT specialist in Lahore you can also chose as well with best ENT doctors in Lahore.
How to Choose Best Gastroenterologist and General Physician in Lahore Pakistan
While choosing best gastroenterologist in Lahore Pakistan, you must spend your time in searching the best gastroenterologist and general physician doctor in Lahore Pakistan. Your physician must be a specialist gastroenterologist and not simple MBBS but must have some additional Gastroenterolgy and Medicine qualification as described by Pakistan Medical and Dental Council. And He must be registered as Specialist Physician with Pakistan Medical and Dental Council.
He must be a member of Pakistan Gastroenterology Society (PSG) and Pakistan Society of Internal Medicine (PSIM). You must also enquire that from where your General physician and gastroenterologist is trained, years of experience in relevant field and how many Endoscopies and Colonoscopies he has performed.
All the clinics or hospitals that provide the best Gastroenterology related care and medical treatment in Lahore should be registered with the Punjab Health Commission. Hameeda Memorial Hospital has state of the art facilities and registered with Punjab Health Commission.
How Much Endoscopy/Colonoscopy Cost In Lahore Pakistan
BestCare clinic offers the best price with excellent results in endoscopic procedures. The cost depends on the type of procedure needed. Dr. Fahad Aman Khan will give you a customized plan which will be for your need and with minimum budget.
For a customized best orthopedic care in Lahore Pakistan, we encourage our patients to contact us online to discuss your endoscopy/colonoscopy plan. We can give you an estimate and book your appointment without you coming to our clinic.
Medical Tourism for Best Gastroenterologist and Medical Specialist Lahore Pakistan
Medical tourism Lahore Pakistan is very popular and especially for Pakistani community living abroad. BestCare Medical tourism packages especially for best gastroenterologist and physician Lahore Pakistan, packages are affordable and cost-effective. The packages are all-inclusive packages. You can contact us or visit our medical tourism packages details.
What is Endoscopic procedure?
Upper GI endoscopy is a procedure in which a doctor uses an endoscope—a flexible tube with a camera—to see the lining of your upper Esophagus and Stomach. A gastroenterologist performs the procedure, most often while you receive light sedation to help you relax.
People choose our services for best gastroenterologist and Medical Specialist in Lahore because we have the best and latest technology with state of the art modern infrastructure of our partner hospitals.
Well, there are a few questions that people often ask about endoscopic procedures and other common medical problems like Diabetes Mellitus, Hypertension, Hepatitis , Liver diseases, TB, Asthma and Chest diseases, Thyroid disorders, Arthritis and Joint Diseases etc. our qualified consultant Dr.Fahad Aman Khan has answered those questions which are listed below:
What is a stomach ulcer and how is it Treated?
Stomach ulcers, which are also known as gastric ulcers, are painful sores in the stomach lining. Stomach ulcers are a type of peptic ulcer disease. … Stomach ulcers occur when the thick layer of mucus that protects your stomach from digestive juices is reduced.
BestCare Clinic gives a 24 hour Emergency Cover for such problems with a team of expert doctors in fully equipped emergency of Hameeda Memorial Hospital. All you have to do is ask for our best gastroenterologist Dr Fahad Aman Khan and his team.
What is Dyspepsia ?
Dyspepsia, also known as indigestion, is a term that describes discomfort or pain in the upper abdomen. It is not a disease. The term refers to a group of symptoms that often include bloating, discomfort, nausea, and burping. In the majority of cases, indigestion is linked to eating or drinking.
Dr Fahad Aman Khan regularly treats patients with dyspepsia like symptoms and there is massive relieve in symptoms.
What is Hematemesis( Vomitings with blood)?
Hematemesis is the vomiting of blood, which may be obviously red or have an appearance similar to coffee grounds.
Dr Muhammad Bilal has lot of experience of treating such patients and is an expert in this field. He performs this procedure and treatment with minimum discomfort and no pain so that you are happy and more and more people can accept this procedure without any fear of failure stories heard from others.
What is Hepatitis?
Hepatitis refers to an inflammatory condition of the liver. It's commonly caused by a viral infection, but there are other possible causes of hepatitis. These include autoimmune hepatitis and hepatitis that occurs as a secondary result of medications, drugs, toxins, and alcohol.
Pakistan is one of the country where Hepatitis is very common, specially Hepatitis C,B and Hepatitis A and E. Hepatitis can lead to shrunken liver( Cirrhosis) and liver cancer ( Hepatocellular Carcinoma).
Dr Fahad aman Khan is the best in Lahore in treating Hepatitis and its related problems.
What is Diabetes Mellitus(Sugar)?
a disease in which the body's ability to produce or respond to the hormone insulin is impaired, resulting in abnormal metabolism of carbohydrates and elevated levels of glucose in the blood.
If you have diabetes mellitus (Sugar problem) then you should immediately see a Medical Specialist with special interest and experience in Diabetes mellitus to diagnose the problem first, identify type of diabetes by performing tests on blood and then start the right treatment.
We as Medical specialist and Physician in Lahore take Diabetes as an Emergency and start treatment as soon possible on priority basis. Treatment might take long time to completely control the sugar levels but we achieve best results for all our patients.
What is Hypertension or high Blood Pressure?
Hypertension is another name for high blood pressure. It can lead to severe health complications and increase the risk of heart disease, stroke, and sometimes death. Blood pressure is the force that a person's blood exerts against the walls of their blood vessels.
We as Best Medical Specialist and General Physician Lahore, always give special treatment and instructions to our patient on how to take care of your raised blood pressure.
What is Thyroid dysfunction?
Thyroid disease is a medical condition that affects the function of the thyroid gland. The thyroid gland is located at the front of the neck and produces thyroid hormones that travel through the blood to help regulate many other organs, meaning that it is an endocrine organ.
As best Consultant Physician and best Medical Specialist with special interest in endocrine and thyroid dysfunction in Lahore, Dr Fahad Aman Khan uses the best treatment approach to get you back in your routine quickly and achieve best results.
What is Tuberculosis ( T.B ) ?
Tuberculosis (TB) is a disease caused by bacteria called Mycobacterium tuberculosis. The bacteria usually attack the lungs, but they can also damage other parts of the body. TB spreads through the air when a person with TB of the lungs or throat coughs, sneezes, or talks.
As best Consultant Physician and best Medical Specialist with special interest in chest diseases and in the treatment of Tuberculosis, Dr Fahad Aman Khan has best success rate in the treatment of TB.
Is Endoscopy/Colonoscopy a Painful Process?
Any procedure can be painful if not performed in the proper manner. It takes a lot of efforts and planning so the procedure becomes a comfortable experience for you.
As best gastroenterologist and medical specialist in Lahore, Dr Fahad Aman Khan and his expert team will looks after you before and after the procedure to make it as pain free as possible. That's why, all of our patients can go home same day after procedure because their pain and discomfort is very well managed.
How to deal with the stress of the Endoscopy/Colonoscopy?
Stress of endoscopy is real and we at BestCare Clinic make sure that we make your procedure a stress free experience. You can talk to our expert team and ask all the questions and get rid of your fears. Our teams will take care of you at each step of the whole process of endoscopy/colonoscopy and will keep you and your family relaxed all the time.
Which Clinic is good to choose for Endoscopy/Colonoscopy Treatment?
Although there are renowned clinics in Lahore however BestCare is famous for best endoscopy/colonoscopy care in Lahore. Here, you not only get benefits of the latest technology but the treatment is done by famous Dr. Fahad Aman Khan who is known worldwide for the skills he is blessed with.
So, you can surely visit BestCare Clinic in Lahore in order to get the best endoscopic treatment and medical care in town. Well, people from other cities also travel to Lahore for best endoscopic treatment.
Name one of the Top 10 Gastroenterologists and Consultant Physician in Pakistan!
Dr. Fahad Aman Khan of BestCare clinic is one of the top 10 gastroenterologists and consultant physician in Pakistan and he is not only famous in Pakistan but her work is admired outside Pakistan too. So, you can definitely approach this clinic for better results.
Will I need to stay in the Hospital for Multiple Days?
Not actually. Almost all of the patients do not need to stay in the hospital for a single day and all of our patients with painless endoscopy/colonoscopy are free to go home same day. Patients should not feel any doubt regarding pain because we take really good care of you.
How to get Best Endoscopic Treatment in Lahore?
The best way to get the best endoscopic treatment in Lahore is to approach the best physician in town. More on, you should follow the complete advice as those who quit the treatment in the middle do not reap its benefits. For Best Treatment Results in Lahore, patients should follow the advice of Dr Fahad Aman Khan seriously. Taking a proper diet is one of the crucial things to do.
Why Patients From All Over Pakistan Prefer Dr. Fahad Aman Khan ?
It is true that patients who need endoscopic procedures and treatment for liver problems contact, Dr. Fahad Aman Khan, as he stays in the limelight for his work. The proper qualified doctor holds the great experience and he knows what exactly a patient requires for best outcome.
Well, he is not only familiar with the best and latest treatments of liver diseases but he is Also an expert of using the best technology for endoscopic procedures. He is a certified doctor and has a history of hundreds of satisfied patients. He does pain-free endoscopies and colonoscopies in Lahore and the Team at his clinic is also chivalrous and treats all patients with respect.
How to Book an Appointment for Best Gastroenterolgist and Medical Specialist Doctor in Lahore?
People who need consultation and treatment regarding any sort of endoscopic procedures and other medical problems, can call or WhatsApp at our clinic numbers 0333-4344400. You can book an appointment by using our CONTACT US page.
Our representative will guide you regarding the timing and will share clinic map as well. In short, patients from all over Pakistan can book the appointment by making a short call or visiting the website. We are conveniently located at two locations.