Best Orthopedic Doctor in Lahore Pakistan | Dr Muhammad Bilal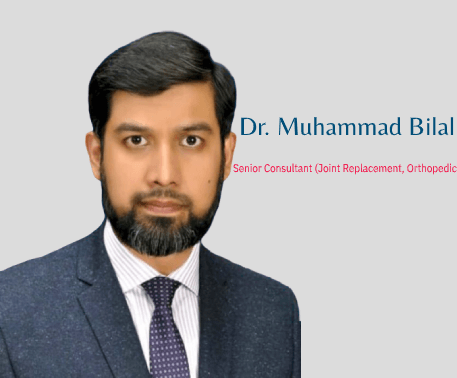 Dr Muhammad Bilal is Best Orthopedic Doctor in Lahore Pakistan, working as Senior Consultant and Associate Professor at Orthopaedic Department Al Aleem Medical College and Gulab Devi Post Graduate Teaching hospital. He performs private practice at Doctors Hospital (Johar Town) and Farooq Hospital (Allama Iqbal Town).
Why to Go for Best Orthopedic Doctor in Lahore Pakistan
Dr. Bilal has done FCPS (Orthopaedic), FRCS England (Trauma and Orthopaedic) and Fellowship in Upper limb/Shoulder Surgery from Buckinghamshire NHS trust UK. He is one of few doctors who has been Qualified and proven his skills in Both Pakistan and England by achieving FCPS and FRCS degrees.
Knee Replacement
Hip Replacement
Intra Articular Injection
Sports Injuries
Myalgia (Muscle Pain)
Frozen Shoulder
Trauma and Fracture Treatment
Musculoskeletal MSK Ultrasound
Osteoarthritis
Foot and ankle deformities
Hip Replacement (کولہے کی تبدیلی)
Back Ache (کمر کا درد)
Arthritis Management (آرتھرائٹس مینیجمنٹ)
Bone Fracture (ہڈی کا ٹوٹنا)
Bone Trauma (ہڈی کی چوٹ)
Knee replacement
(گھٹنے کی تبدیلی)
Knee Pain (گٹھنے میں درد)
Ligament Tear (لیگامینٹ کا چیرنا)
Trauma Pain (چوٹ کا درد)
Sports Injury (کھیل میں لگنے والی چوٹیں)
Dr Bilal has been working in the field of Trauma and Orthopaedic for 14 years and has gained wide exposure in both Pakistan and England. During his 8 years of experience in the UK, he has performed extensive surgical work in state of art Trauma and Orthopaedic centers across England with a specialist interest in Arthroscopic (Camera operations of all Joints) and Sports medicine such as ACL injuries, Shoulder Dislocation, and Rotator Cuff Injuries. He has 1600 surgeries in his Log Book performed during his stay in England.
Why to Choose BestCare Clinic for Best Orthopedic Doctor in Lahore
BestCare Clinic is state of the art facility with the latest technology professionally trained staff. The clinic will always welcome you and will take care of all your needs. And will give you a customized treatment that is best for you.
Best Orthopedic Doctor and Surgeon in Lahore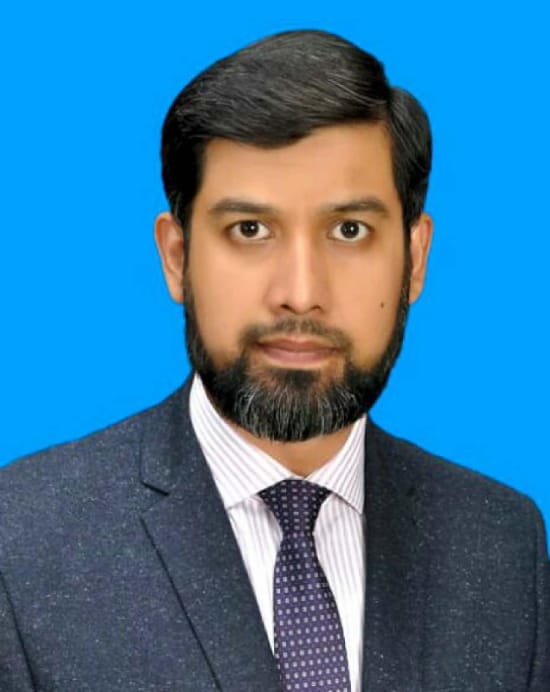 Our Orthopedic Doctor Dr. Bilal is foreign qualified and with 14 years of experience in orthopedic surgery in Lahore. He is among the top 10 orthopedic surgeons in Pakistan. He has done thousands of orthopedic surgeries with satisfied customers in Lahore Pakistan.
How to Choose Best Orthopedic Doctor in Lahore Pakistan
While choosing the best orthopedic doctor in Lahore Pakistan, you must spend your time searching for the best orthopedic doctor in Lahore Pakistan. Your surgeon must be an orthopedic specialist and not simple MBBS but must have some additional orthopedic surgery qualification as described by Pakistan Medical and Dental Council.
And He must be registered as a Specialist Orthopedic Surgeon with Pakistan Medical and Dental Council. He must be a member of the Pakistan Orthopedic Association (POA). You must also enquire that from where your orthopedic doctor is trained, years of experience in orthopedic surgery and how many Trauma/fracture operations, joint replacements and arthroscopic (camera/laser) operations he has performed.
All the clinics or hospitals that provide the best orthopedic care in Lahore should be registered with the Punjab Health Commission. Doctors Hospital and Farooq Hospitals are state-of-the-art facilities and registered with Punjab Health Commission.
How Much Orthopedic Surgery Cost In Lahore Pakistan
BestCare Orthopedic clinic offers the best price with excellent results in Orthopedic Operations. The cost depends on the type of operation needed. Dr. Muhammad Bilal will give you a customized plan which will be for your need and with minimum budget.
For a customized best orthopedic care in Lahore Pakistan, we encourage our clients to contact us online to discuss your surgery plan. We can give you an estimate and book your appointment without you coming to our clinic.
Medical Tourism for Best Orthopedic Doctor Lahore Pakistan
Medical tourism Lahore Pakistan is very popular and especially for Pakistani community living abroad. BestCare Medical tourism packages, especially for best orthopedic doctor Lahore Pakistan, packages, are affordable and cost-effective. The packages are all-inclusive packages. You can contact us or visit our medical tourism packages details.
What is Orthopedic Operation?
Orthopedic operations are of several different types and can be done under local anesthesia, spinal anesthesia or general anesthesia. We offer all types of orthopedic operations from Fracture and Trauma treatment, sports injuries and arthroscopic (Camera) surgery to total hip, total knee, total shoulder, and total ankle replacement.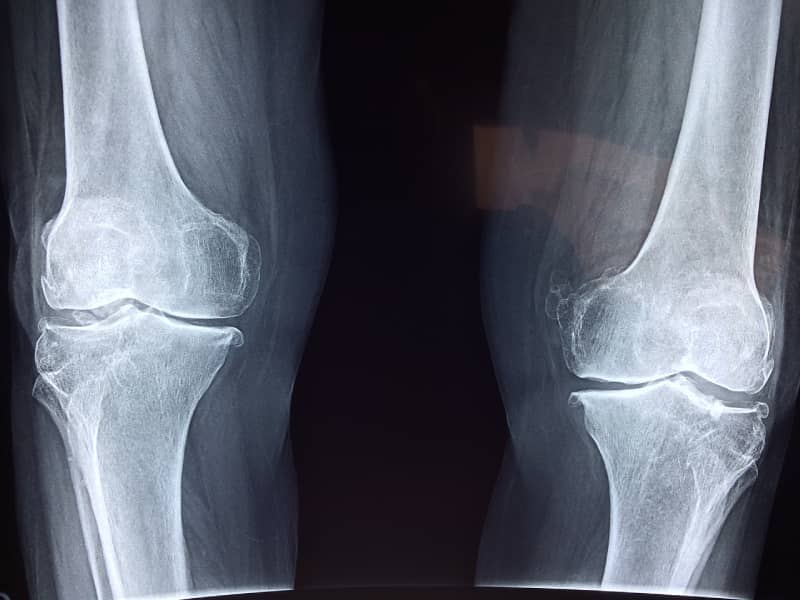 People choose our services for the best orthopedic doctor in Lahore because we have the best and latest technology with state of the art modern infrastructure of our partner hospitals. Well, there are a few questions that people often ask about orthopedic operations so our qualified consultant Dr. Muhammad Bilal has answered those questions which are listed below:
What is a Fracture and How is it Treated?
Fracture is a break in the bones of the human body. It can happen after an injury, falls, and accidents and in old age due to the weakness of bones. Fractures are very painful and need immediate expert attention of an orthopedic specialist.
BestCare Clinic gives a 24-hour Emergency Cover for such fractures with a team of expert doctors in the fully equipped emergency of Doctors Hospital and Farooq Hospital. All you have to do is ask for our best orthopedic doctor Dr. Muhammad Bilal and his team.
What is Arthroscopic Surgery?
Arthroscopy (Camera/Laser) surgery is performed with highly specialized equipment and with very small cuts on the skin. It is a minimally invasive surgery. Dr. Muhammad Bilal has been trained in England for Eight (8) years and is performing arthroscopic surgery on Knee, Shoulder, Ankle, Wrist and Elbow Joints for a variety of diseases.
Dr. Muhammad Bilal is the only surgeon in Lahore Pakistan to perform Arthroscopic/Camera surgery for Ankle and Wrist joint problems and that's why he is the best orthopedic doctor in Lahore.
Dr. Muhammad Bilal regularly performs minimally invasive Arthroscopic ACL Reconstruction of Knee, Meniscus tear repair, Arthroscopic Shoulder Rotator cuff repair and frozen shoulder treatment.
What is Joint Replacement or Arthroplasty?
When a large joint in the body such as Knee, Hip, Shoulder, Elbow and Ankle is damaged due to various diseases such as Arthritis, infection, fracture, etc then Joint is replaced with a very high-quality artificial joint. This joint makes the quality of life better and pain-free to perform your normal activities, jobs, and even light sports.
Dr. Muhammad Bilal has a lot of experience of joint replacement from England and is an expert in this field. He performs this surgery with minimum pain and gets the full range of movements with the help of Expert Physiotherapy and rehabilitation so that you are happy and more and more people can accept this operation without any fear of failure stories heard from others.
What is Bone Infection?
Bone infection Osteomyelitis is a very dangerous disease in which germs get access to your bone and start eating it away and make puss and can break the bone.
It can happen due to many reasons like open fractures, surgery performed in dirty theatres, TB and it can spread through blood as well.
If you have a bone infection then you should immediately see an orthopedic specialist to diagnose the problem first, identify germs on the bones by performing a test on blood and puss coming from bone and then start the right treatment.
We as Best Orthopedic Doctors in Lahore, take Bone Infection as an Emergency and start treatment as soon possible on a priority basis. Treatment might take a long time to completely kill all the germs but we achieve the best results for all our patients.
How to take care of your plaster cast?
Plaster casts are made of special materials that get hard when applied to protect a fracture of a bone or a repair of muscles etc. plaster cats should be handled with great care.
We as Best Orthopedic Doctor Lahore, always give special instructions to our patients on how to take care of your plaster casts.
You should not make it wet, do not sit close to the fire as they can catch fire, do not insert anything inside the cast, do not try to take it off yourself if cast feels too tight or too loose immediately contact your surgeon.
How important is Physiotherapy for orthopedic patients?
Physiotherapy is a very important part of any good orthopedic team. Good results cannot be achieved without the help of good physio and rehabilitation.
An as the best orthopedic surgeon in Lahore, Dr. Muhammad Bilal uses the best Physiotherapy and Rehabilitation Team to get you back on your feet quickly and achieve the best results. That's why our patients do not have the problem of stiff joints after operations.
How Long It Take to Recover from Orthopedic Operation?
Recovery depends on the nature of your operation. For fracture surgery, human bones take 6-8 weeks to heal and during that period you have to be wearing a plaster and protect the fracture.
For arthroscopic surgery, most of Dr. Muhammad Bilal's patients go home on the same day and start using their shoulder or knee. This makes the recovery very quick and smooth.
For joint replacement surgery, our patients are allowed to start walking from next and start doing physiotherapy as soon as possible. We aim to achieve a full return to normal life within two months.
We always make a recovery plan for each patient's needs and keep their safety and comfort our top priority.
Is orthopedic surgery a Painful Process?
Any surgery can be painful if not performed in the proper manner. It takes a lot of effort and planning so the surgery becomes a comfortable experience for you.
An as the best orthopedic surgeon in Lahore, Dr. Muhammad Bilal, and his expert team will look after you before and after the surgery to make it as pain-free as possible. That's why a lot of our patients can go home the same day after surgery because their pain is very well managed.
How to Deal With the Stress of the Surgery?
The stress of surgery is real and we at BestCare Clinic make sure that we make your surgery a stress free experience. You can talk to our expert team and ask all the questions and get rid of your fears. Our teams will take care of you at each step of the whole process of operation and will keep you and your family relaxed all the time.
Which Clinic is Good to Choose for Orthopedic Treatment?
Although there are renowned clinics in Lahore however BestCare is famous for best orthopedic care in Lahore. Here, you do not only get benefits from the latest technology but the treatment is done by famous Dr. Muhammad Bilal who is known worldwide for the skills he is blessed with. So, you can surely visit BestCare Clinic in Lahore in order to get the best orthopedic treatment in town. Well, people from other cities also travel to Lahore for the best orthopedic treatment.
Name one of the Top 10 Orthopedic Surgeons in Lahore Pakistan
Dr. Muhammad Bilal of BestCare clinic is one of the top 10 orthopedic surgeons in Pakistan and he is not only famous in Pakistan but her work is admired in European countries too. So, you can definitely approach this clinic for better results.
Will I need to stay in the Hospital for Multiple Days?
Not actually. Most of the patients do not need to stay in the hospital for multiple days and many of our patients with minimally invasive surgery are free to go home the same day. Patients should not feel any doubt regarding pain because we take really good care of you.
How to get Best Orthopedic Treatment in Lahore?
The best way to get the best orthopedic treatment in Lahore is to approach the best surgeon in town. More on, you should follow the complete advice like those who quit the treatment in the middle do not reap its benefits. For Best Orthopedic Treatment Results in Lahore, patients should follow the advice of Dr. Muhammad Bilal seriously before and after the surgery. Taking a proper diet is one of the crucial things to do.
Why Patients From All Over Pakistan Prefer Dr. Muhammad Bilal
It is true that patients who need orthopedic treatment contact, Dr. Muhammad Bilal, as he stays in the limelight for his work. The foreign qualified doctor holds great experience and he knows what exactly a patient requires for the best outcome. Well, he is not only familiar with the best and latest treatments of orthopedic diseases but he is also an expert in using the best technology for orthopedic operations. He is a certified doctor and has a history of hundreds of satisfied patients. He does pain-free orthopedic operations in Lahore and the Team at his clinic is also chivalrous and treats all patients with respect.
How to Book an Appointment for Best Orthopedic Doctor in Lahore
People who need consultation and treatment regarding any sort of orthopedic problem can call or WhatsApp at our clinic numbers 0334-6334822 . You can book an appointment by using our Contact page. Our representative will guide you regarding the timing and will share the clinic map as well. In short, patients from all over Pakistan can book the appointment by making a short call or visiting the website. We are conveniently located at two locations.